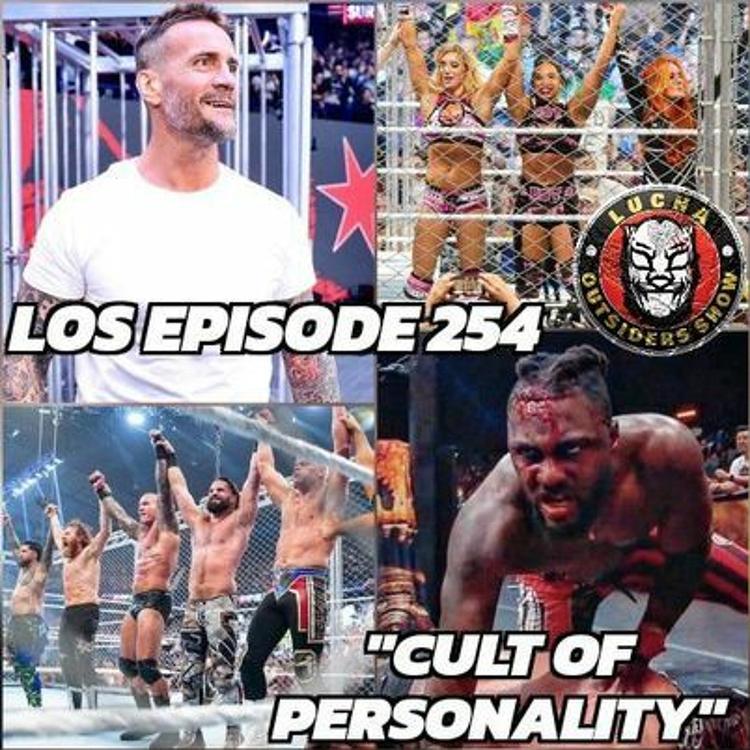 11/27/2023
LOS Episode 254 "Cult Of Personality"
There's nothing like the world of PRO WRESTLING! A complete breakdown of Survivor Series. Thoughts on both War Games matches, Orton's comeback and CM Punk shocks the world again but this time he does it in WWE. What will the Second City Saint say on RAW? To wrap some AEW talk leading to the World's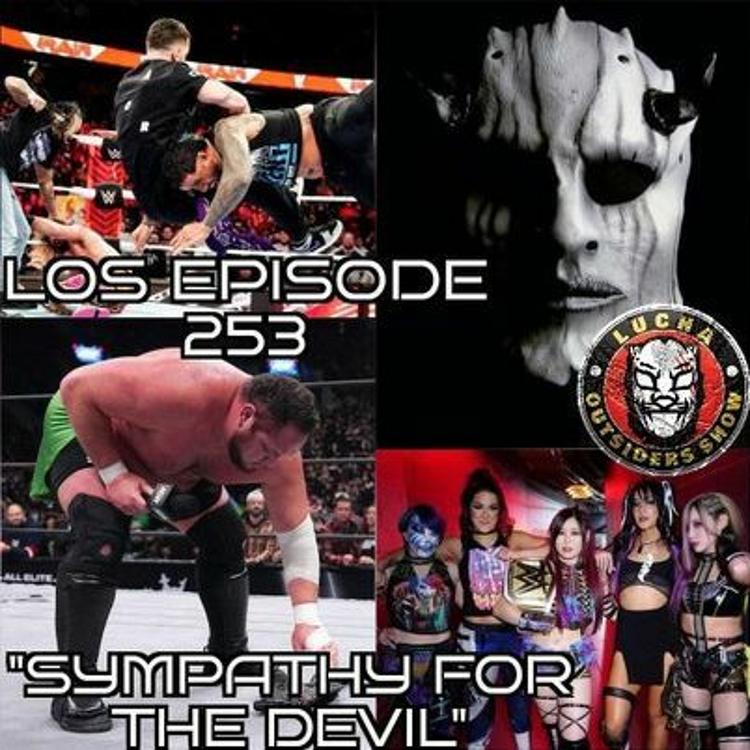 11/13/2023
LOS Episode 253 "Sympathy For The Devil"
Full Gear week and the road to WAR GAMES! The guys talk about the war games match between the Judgement Day and what we call team Super Friends lol. Damage Ctrl looks like an unstoppable force with 2 new members. NXT gets a new home in 2024. On the AEW side of things a quick preview towards the Full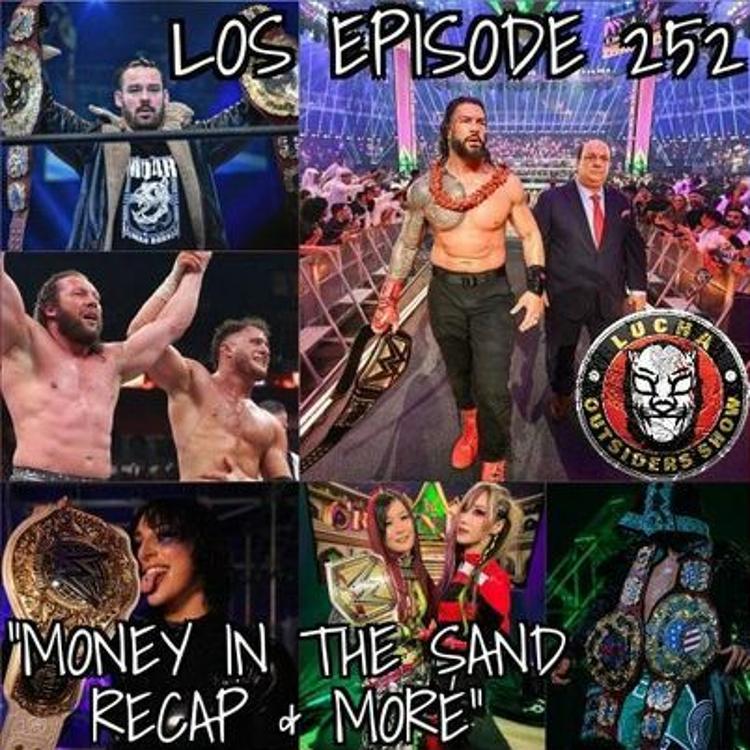 11/06/2023
LOS Episode 252 "Money In The Sand Recap & More"
The guys are back to cover a PLETHORA of wrestling talk. WWE Crown Jewel recap and what's next going into Survivor Series. Some NJPW talk including Will Ospreay's future, Power Struggle notes and Wrestlekingdom 18 card. TNA is back in 2024! Mario and Ryan discuss what Impact can do to make this TNA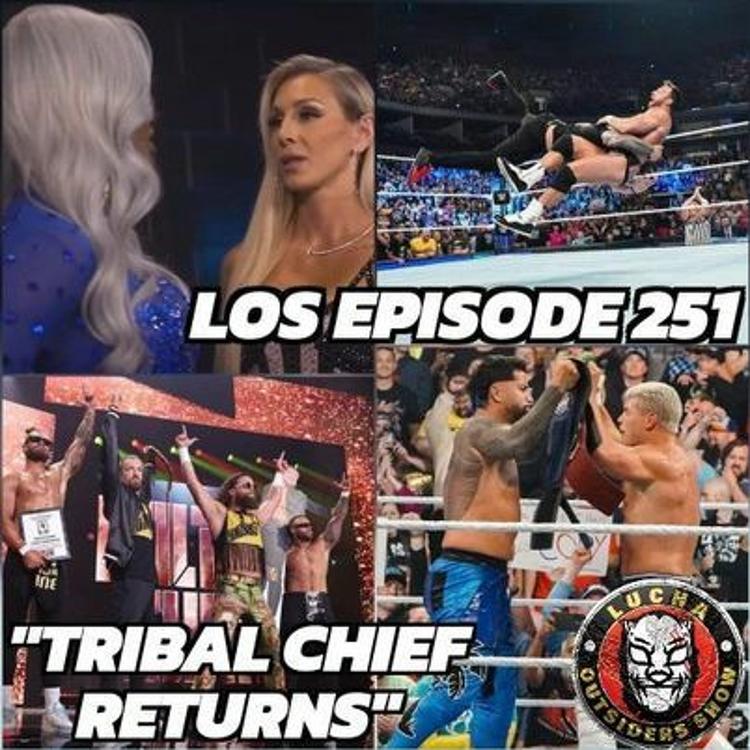 10/16/2023
LOS Episode 251 "Tribal Chief Returns"
Mario & Ryan return to talk about WWE Fastlane and everything that has transpired since then. Roman Reigns returns and goes face to face with some old and new foes. Also the guys discuss the developing story between MJF and Jay White. Does Tony Khan need to stay off Twitter? Could a major PPV be hea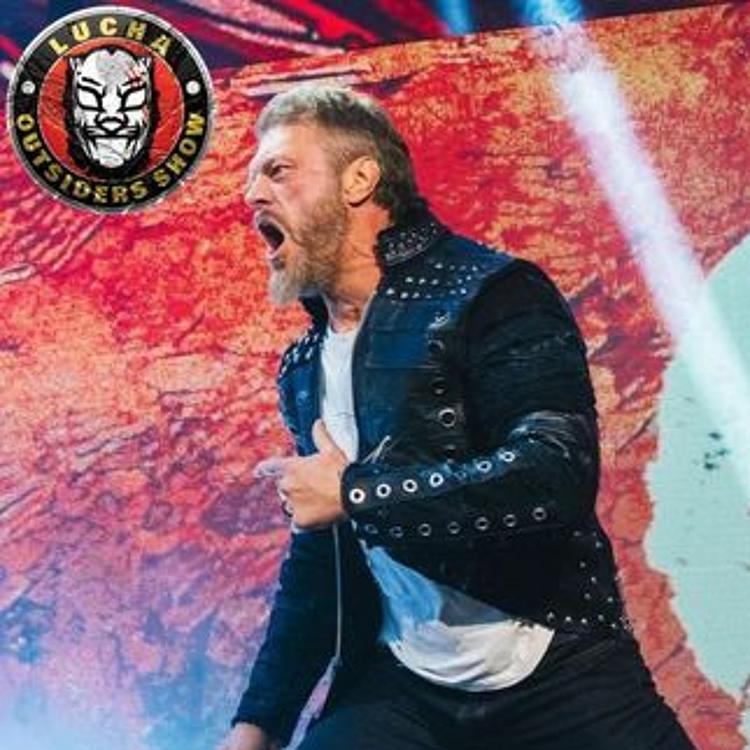 10/04/2023
LOS Episode 250 "You Think You Know Him?"
On this day.....Adam Copeland makes his AEW DEBUT! Complete breakdown of AEW Wrestledream. What does the future hold for the artist formally known as Edge? Also a preview on this Saturday's WWE Fastlane PPV. All this and much more, enjoy! @luchaoutsiders (IG/FB/Twitter/Threads/Youtube) @ratedrsince8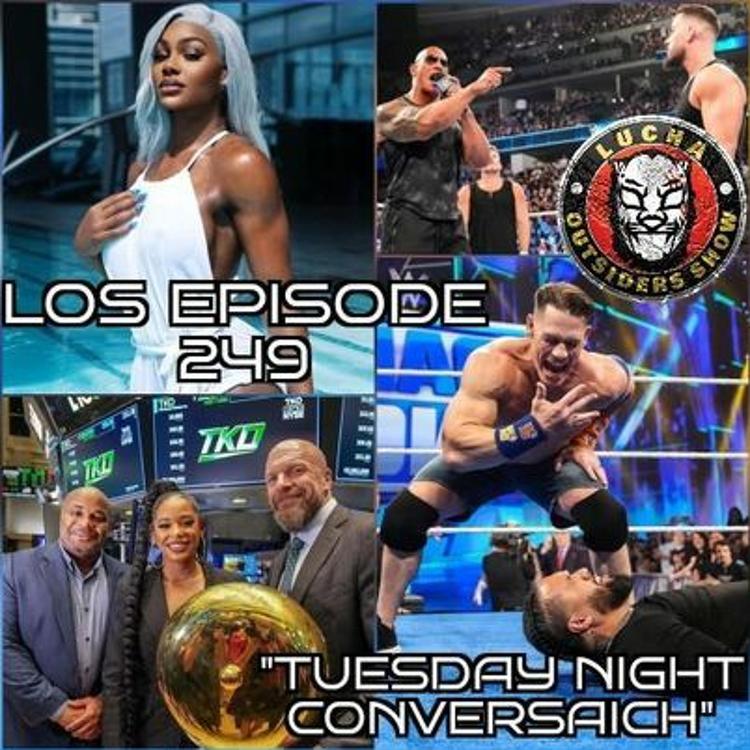 09/20/2023
LOS Episode 249 "Tuesday Night Conversaich"
This week on the show Mario & Ryan discuss the following: Comparing this year's AEW Grand Slam to previous ones, The Rock and John Cena in WWE, TKO potential and a long conversation about Jade Cargill. All this and much more, enjoy! @luchaoutsiders (IG/FB/Twitter/Threads/Youtube) @ratedrsince87 (Mar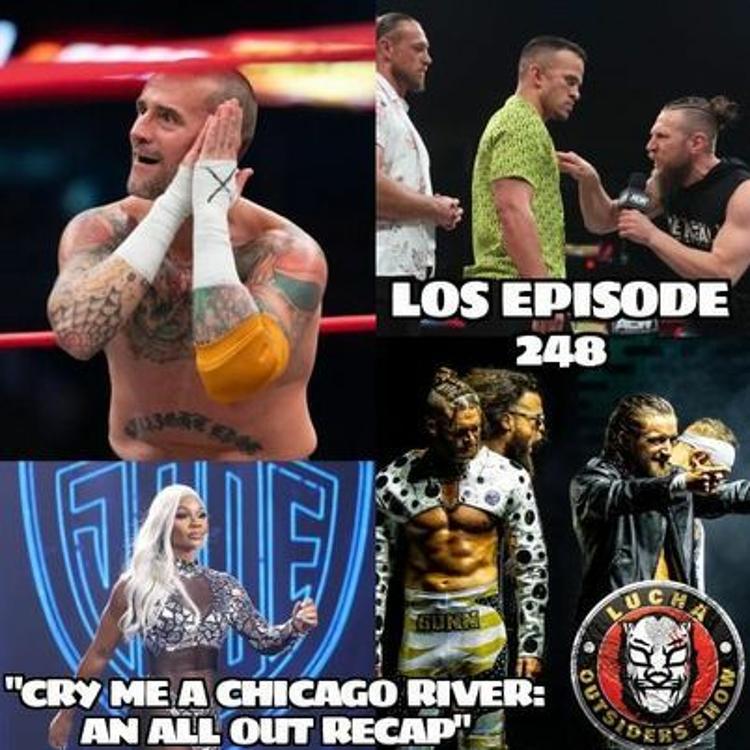 09/11/2023
LOS Episode 248 "Cry Me A Chicago River: An ALL OUT Recap"
The gang is back together! The guys discuss reuniting for the first time in over a month. Mario shares his Chicago experience. CM Punk talk, ALL OUT overdelivering, annoying dirt sheet journalists and where do we go from here. All this and much more, enjoy! www.luchaoutsiders.com @luchaoutsiders (IG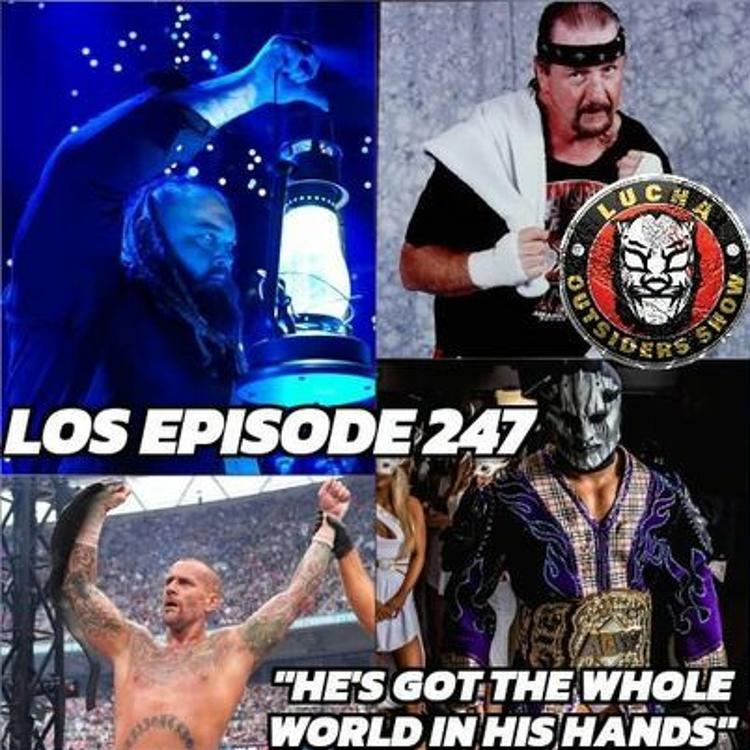 08/29/2023
LOS Episode 247 "He's Got The Whole World In His Hands"
Mario & Ryan return to say goodbye to the late great Terry Funk and discuss the tragic loss of Bray Wyatt. Also, the guys breakdown the historic AEW ALL IN London PPV. Enjoy! www.luchaoutsiders.com @luchaoutsiders (IG/FB/Twitter/Threads/Youtube) @ratedrsince87 (Mario) @ryan_martorano (Ryan) @showfut
08/02/2023
LOS Episode 246 "Collision Course To Summer Of Slams"
After a couple of weeks, Mario and Ryan reunite with a special weekday edition of the podcast. To start the show a big AEW rundown including, CM Punk REAL World Championship, wrestling quality on Collision, Elite rumors and MJF/Cole story. Also the guys preview Summerslam and breakdown the build to
07/17/2023
LOS Episode 245 "A Mixed Wrestling Bag"
This episode starts with a BIG AEW block. Collison breakdown, Owen Cup winners, MJF/Adam Cole story and how Battle Of The Belts was a complete waste of time. Impact Slammiversary notes and some WWE talk including a fantasy booking idea for Summerslam. All this and much more, enjoy! www.luchaoutsider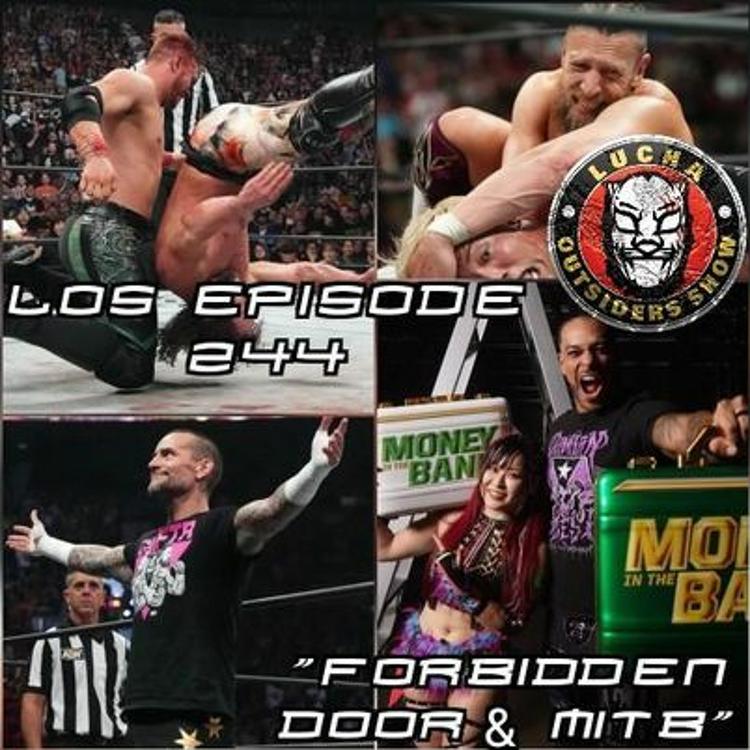 07/02/2023
LOS Episode 244 "Forbidden Door & MITB"
This week on the show the guys talk all things MITB and Forbidden Door. A completely breakdown of the 2 big shows. Mario and Ryan also discuss the idea of having more major shows outside of the US. All this and much more, enjoy! www.luchaoutsiders.com @luchaoutsiders (IG/FB/Twitter/Youtube) @ratedrs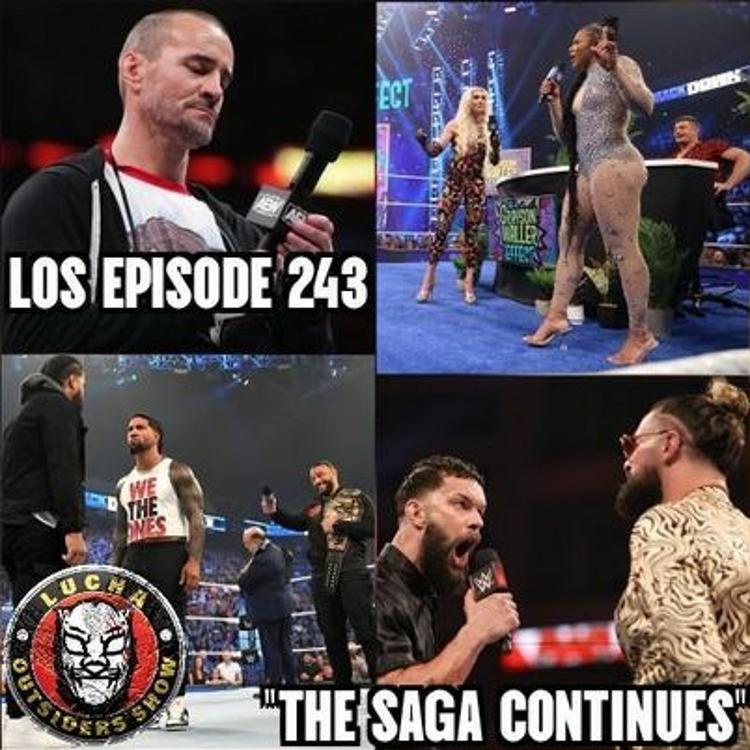 06/19/2023
LOS Episode 243 "The Saga Continues"
CM Punk is back and already making MORE headlines! Fresh from the debut episode of AEW Collision, the guys recap the show including CM Punk's promo and live rounds to the world. Are we getting worked? What the future may hold for CMFTR and hopefully more wrestling less controversy. Cole/MJF put on a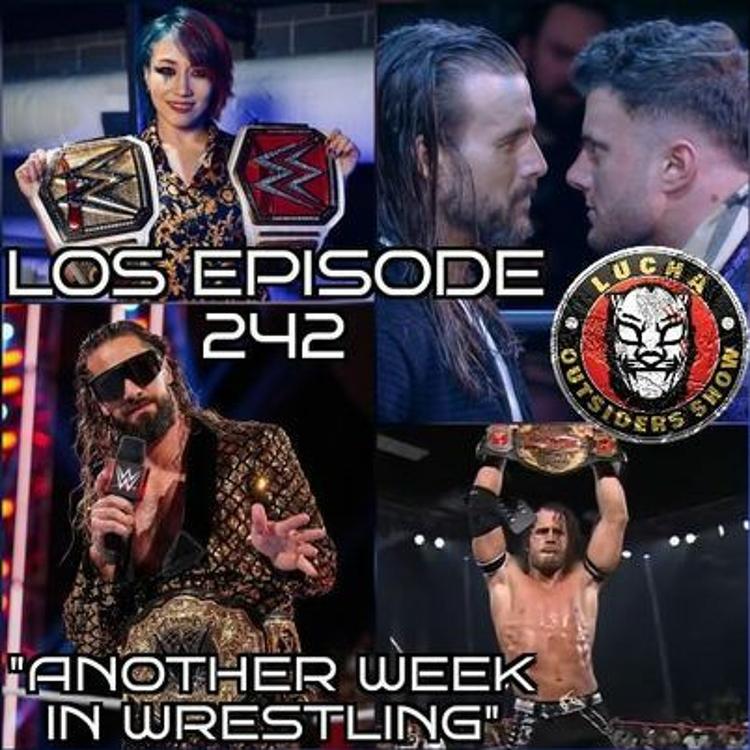 06/12/2023
LOS Episode 242 "Another Week In Wrestling"
Seth Rollins being World Champion just feels right. The guys talk about Rollins/Priest match from Monday Night Raw. Thoughts on the new WWE Women's Championship and who could win Money In The Bank. Another episode of "As The Bloodline Turns" and also a discussion of possible Roman Reigns/WM40 plans.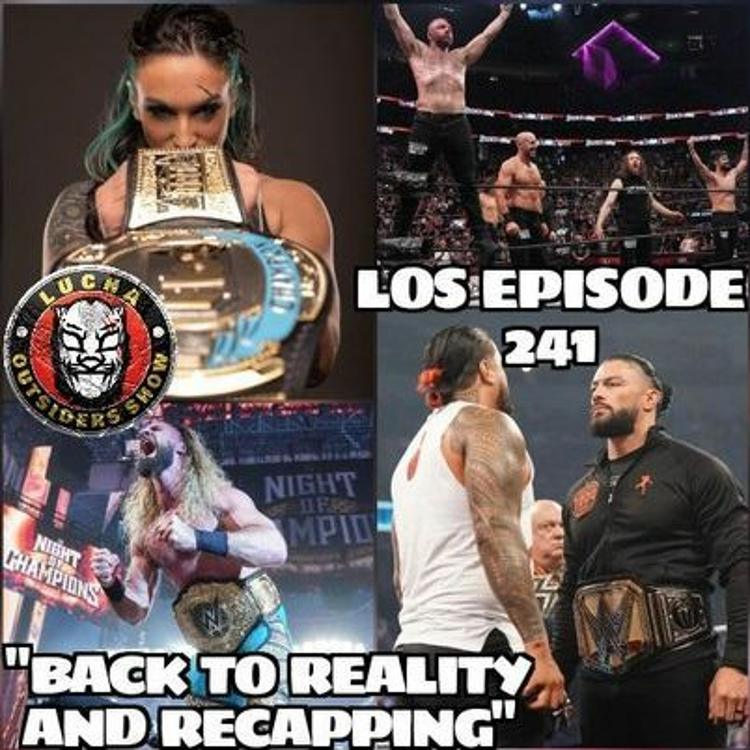 06/05/2023
LOS Episode 241 "Back To Reality & Recapping"
The guys are back to get into a jam-packed week of pro wrestling talk. To start the show some quick NJPW Dominion and GCW TOS8 notes. Mario shares details on his Vegas trip for Double Or Nothing. Ryan discusses how watching DON on tv was very different from the live show experience. Also, thoughts o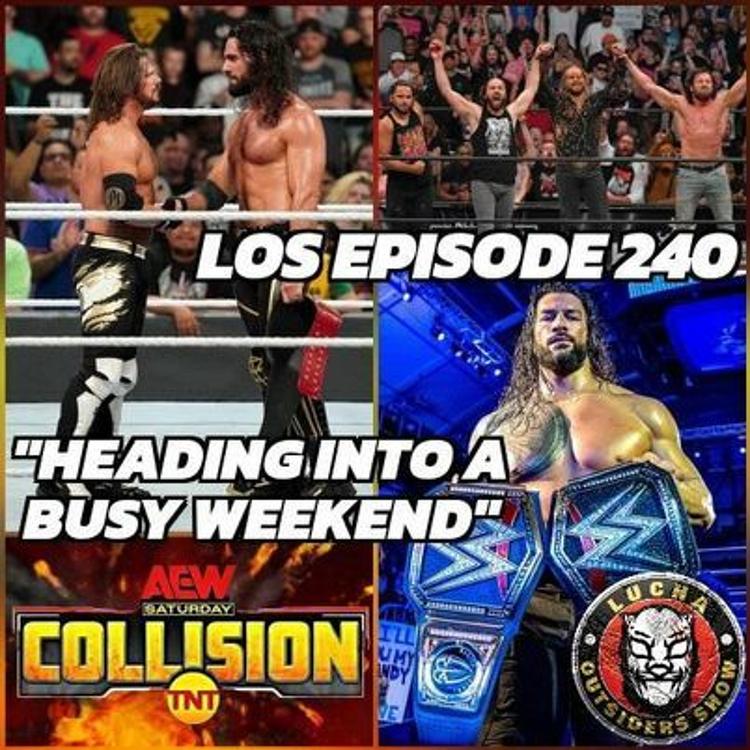 05/22/2023
LOS Episode 240 "Heading Into A Busy Weekend"
Mario and Ryan start the show talking about MARVEL?! The guys play catch up with what's been going on in recent weeks including some movie talk. Seth Rollins entering the MCU seems like something he's meant for. Thoughts on AEW Collision announcement and CM Punk continues to make headlines. Also, wh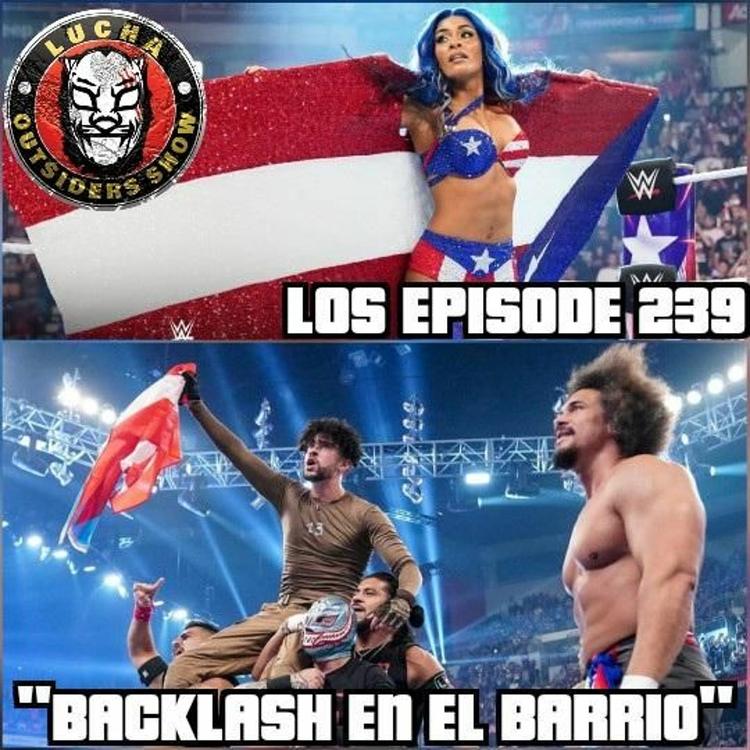 05/07/2023
LOS Episode 239 "Backlash En El Barrio"
The guys talk all things Backlash! From the incredible crowd in San Juan Puerto Rico energy to the overall show. Mario talks how spoiled we are in the states when it comes to wrestling and we can learn from crowds outside of the US. Bad Bunny continues to show the world how much he loves wrestling!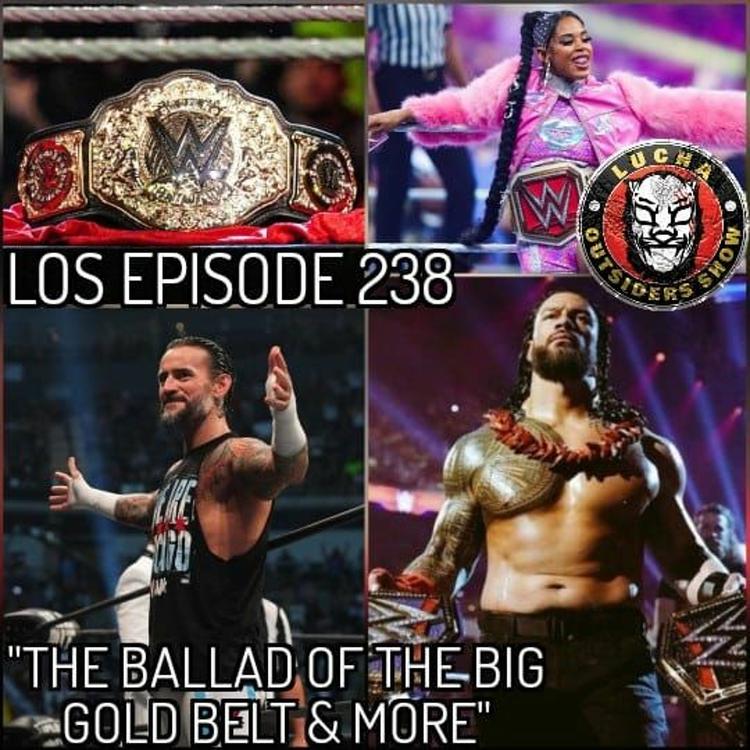 04/30/2023
LOS Episode 238 "The Ballad Of The Big Gold Belt & More"
After a few weeks not being on air, we're back!! The guys play catch up with everything that's been going on recently. CM Punk showing up everywhere besides AEW. Talk about the possible AEW brand split. Thoughts on the AEW Saturday show. Can it be successful? Trinity Fatu making an IMPACT somewhere
04/19/2023
Testing New Equipment & Rambling
Testing a new audio mixer and rambling for a couple of minutes, enjoy lol. New episode this Sunday with the whole crew TUNE IN! www.luchaoutsiders.com @luchaoutsiders (IG/Twitter/FB/Youtube) @ratedrsince87 (Mario) @ryan_martorano (Ryan) @showfutboleo (Leo)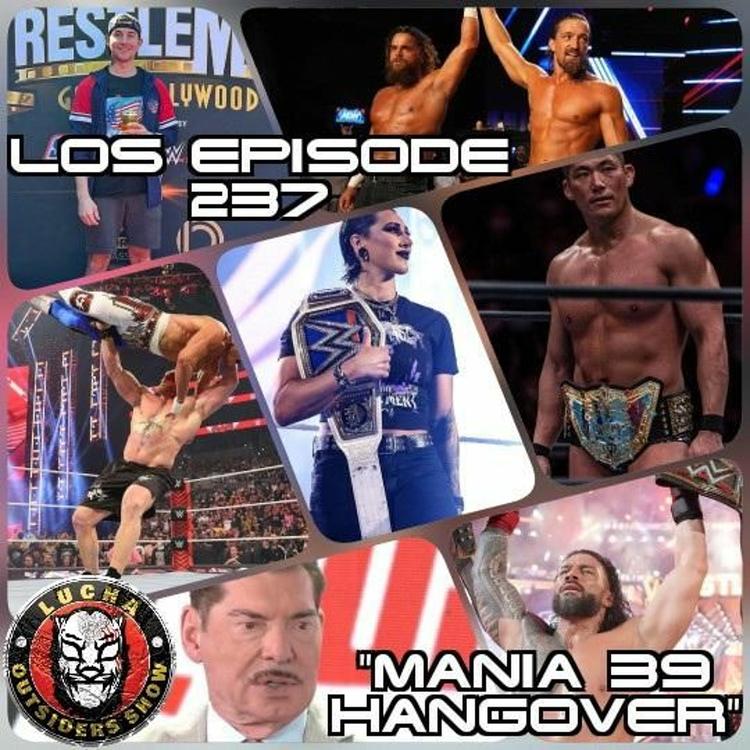 04/09/2023
LOS Episode 237 "Mania 39 Hangover"
In one of the most highly anticipated episodes of Lucha Outsiders Show history, Leo decides to go on vacation. Producer Lu fills in on the boards and makes his debut on the program. Mario & Ryan breakdown all things Mania and aftermath. Ryan shares his interesting first day in Los Angeles. Did WWE m
03/26/2023
LOS Episode 236 "Heading Into Mania"
The final show before Mania! On the top of this week's episode we talk about the main event of Dynamite between Kenny Omega and Hijo Del Vikingo. We discuss the match and the online debate between the wrestling fanbase. The guys talk ROH Supercard Of Honor and get into Wrestlemania 39 predictions. A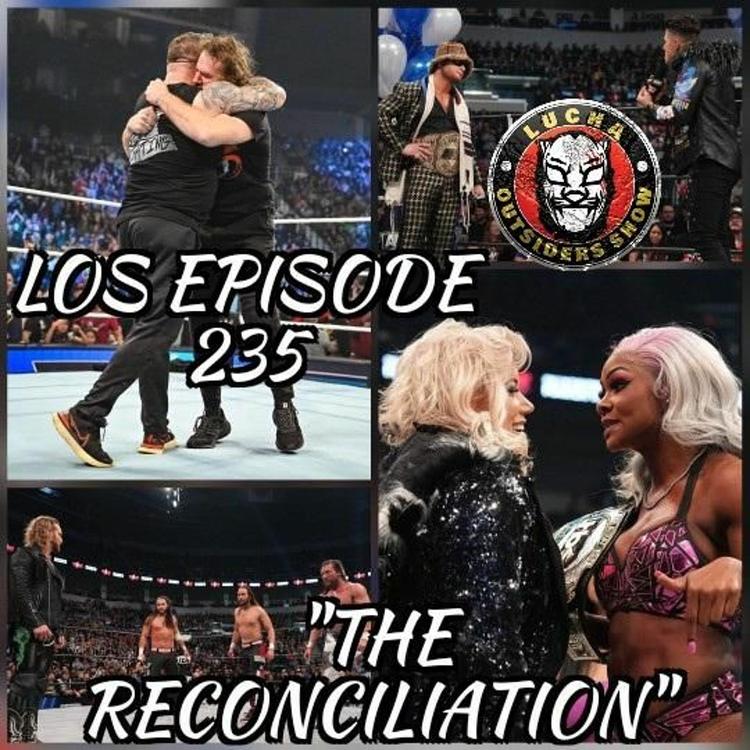 03/19/2023
LOS Episode 235 "The Reconciliation"
So much wrestling and its all delivering! To start the show we talk about the amazing 4 Pillars segment from AEW. Could we see this possible 4 way match up at Double Or Nothing? The BCC has a new attitude, Taya's AEW debut and are we having a change of heart for QT Marshall? It looks like we're goin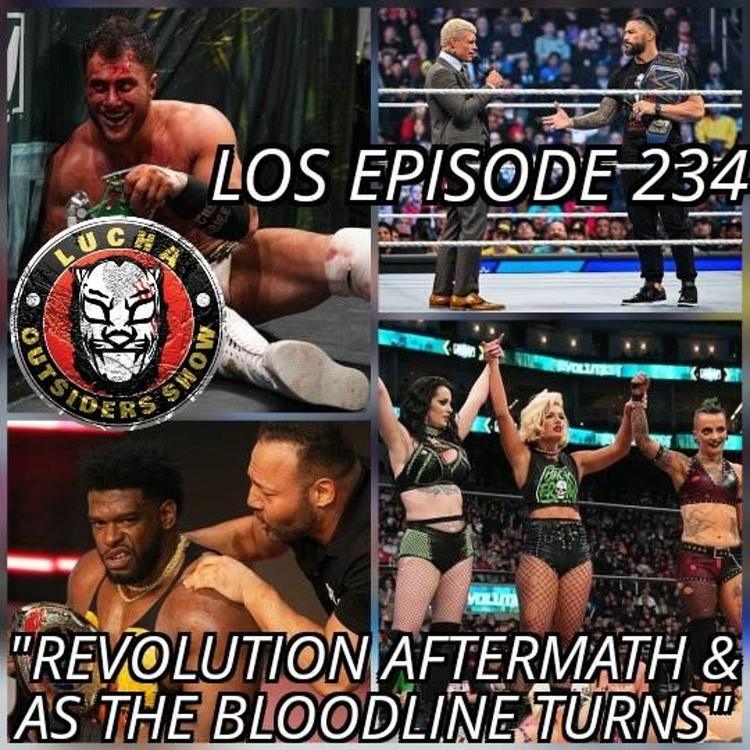 03/12/2023
LOS Episode 234 "Revolution Aftermath & As The Bloodline Turns"
This week there's ALOT to cover. AEW Revolution breakdown and aftermath. Is MJF the most complete wrestler in the industry? Ruby Soho makes her choice and joins the She World Order, New Women's Order, She-Generation X or whatever you want to call this outsiders trio. David Finlay officially becomes
02/26/2023
LOS Episode 233 "This Is A Filler Episode"
This week on the show we discuss the current storylines leading up to Wrestlemania. The possible matches that could be good or bad. What's going on with AEW? Should Tony Khan pass the creative pen to someone else? Revolution talk and more, enjoy! www.luchaoutsiders.com luchaoutsidersshow@gmail.com @
02/19/2023
LOS Episode 232 "Wrestling Is Grrreeeeeaaaattt"
WE'RE ALL PUMPED UP THIS WEEK! On the heels of Elimination Chamber we break down the whole ppv and what's next on the road to Wrestlemania. NJPW talk with Mercedes Mone' (Sasha Banks) big return and win in her match against Kairi. We say goodbye to Jay White in NJPW but excited to see what's the new