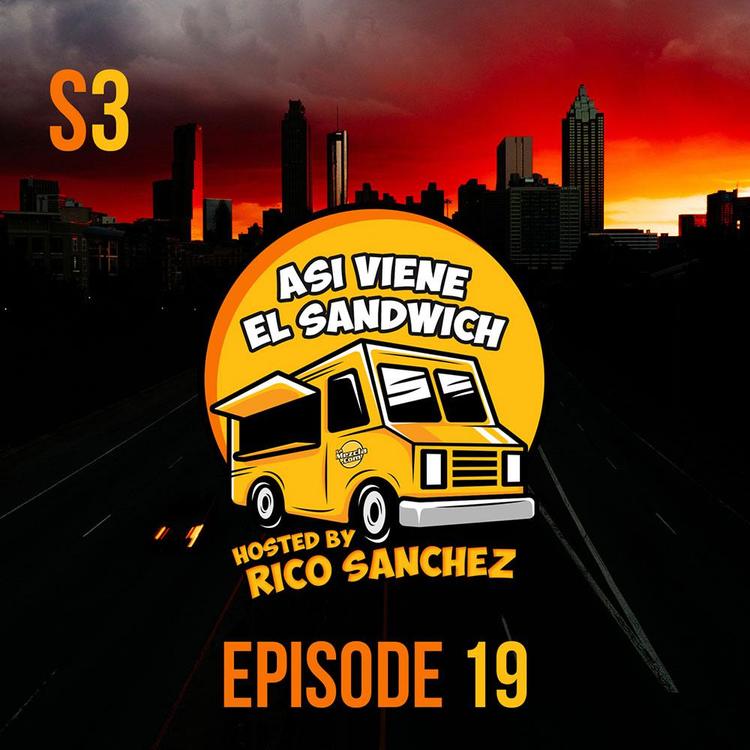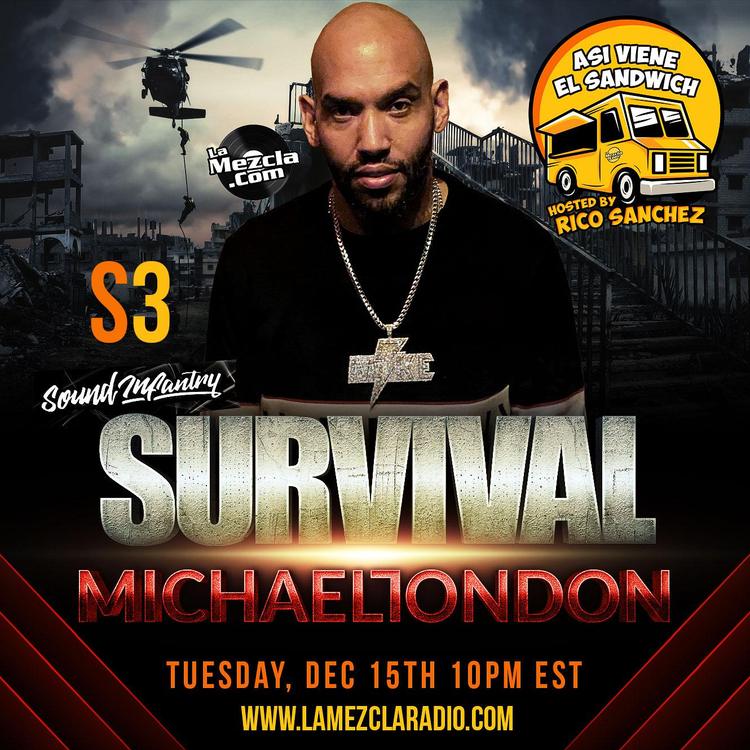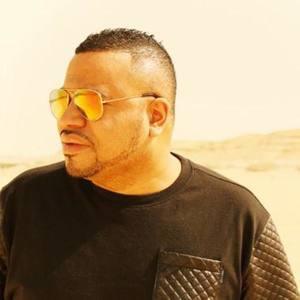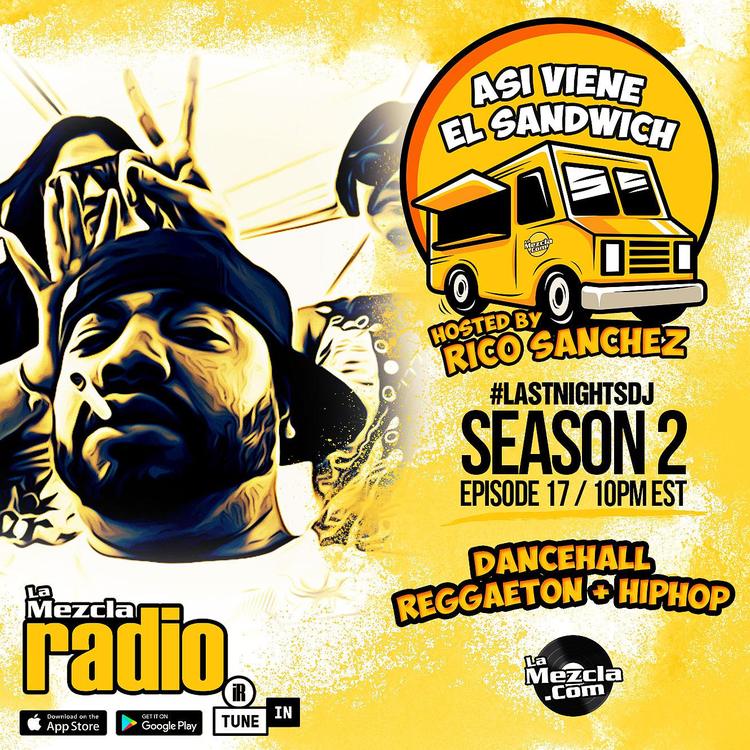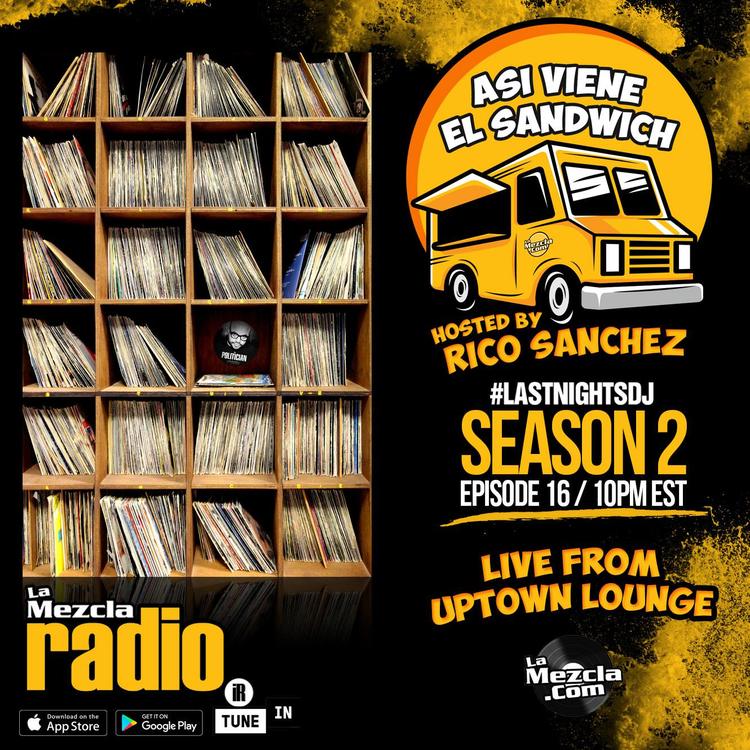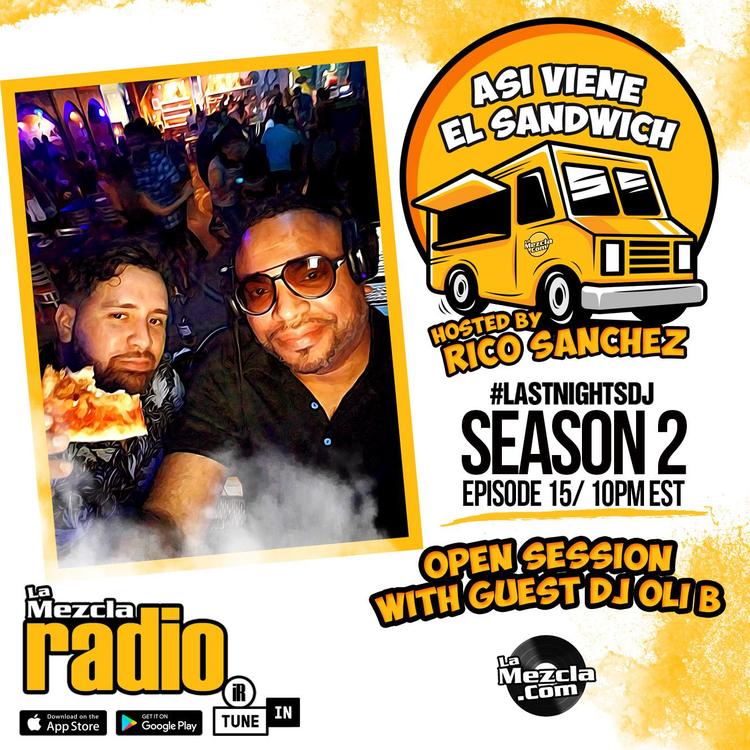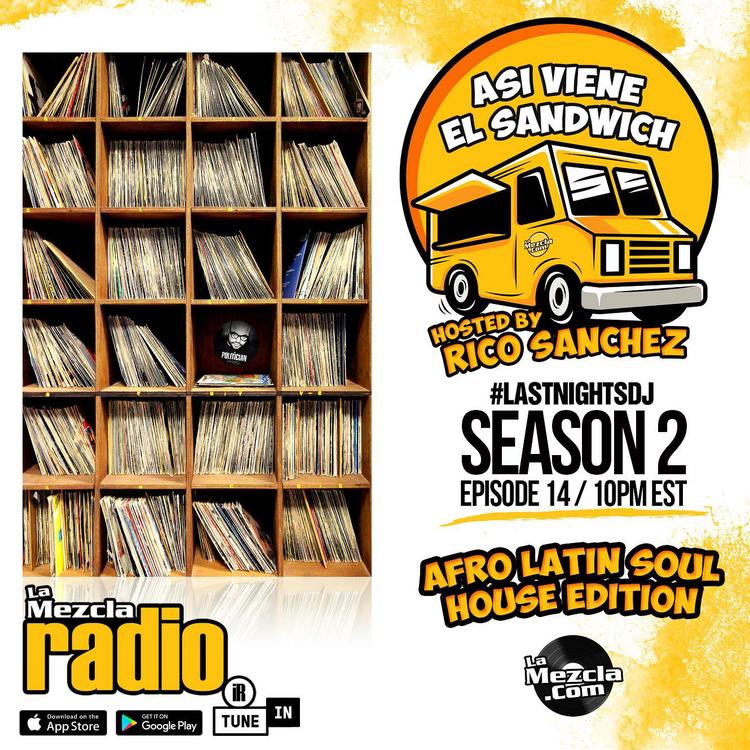 01/29/2020
Asi Viene El Sandwich EP14 [Afro Latin Soul House Edition]
Rico Sanchez goes through his arsenal of classic and new wax for a mix that will have you dancing poolside in the winter. Hit the play button and start streaming the funkiest, most irresistible beats this side of Brazil and the Caribbean all mixed for you by the politician himself.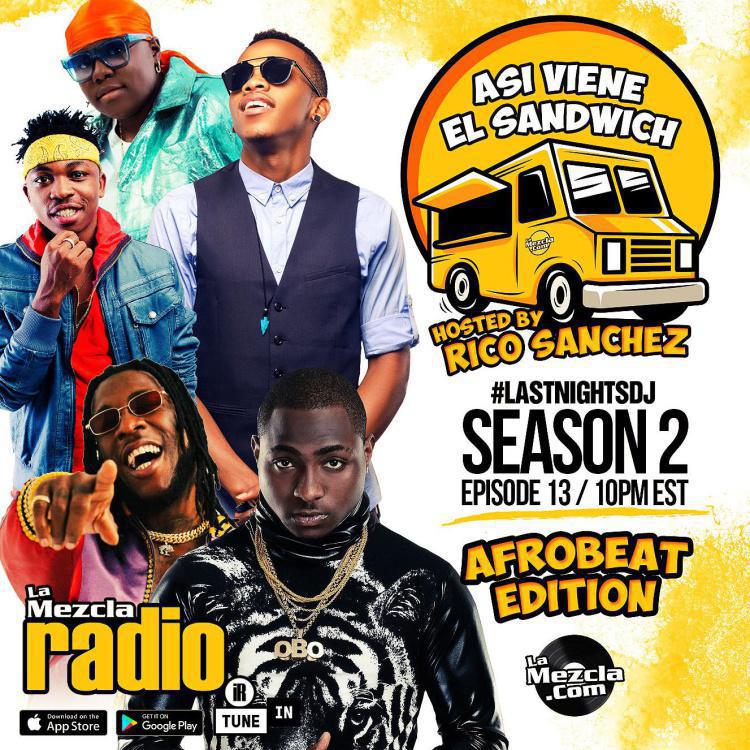 01/22/2020
Asi Viene El Sandwich - EP13 [AfroBeat Edition]
Tune in for an exclusive listening session to the new sound taking over the streets of Paris, Canada, America and inner cities across the globe. Afrobeat is a music genre which involves combine elements of West African musical styles such as fuji music and highlife with American funk and jazz influences, with a focus on chanted vocals, complex intersecting rhythms, and percussion. Presented by Rico Sanchez for Episode 13 of Asi Viene El Sandwich... on LaMezcla Radio
01/14/2020
Asi Viene El Sandwich [Season 2] Episode 12
Asi Viene El Sandwich Returns for Season 2 with more music, commentary and good vibes with Rico "The Politician" Sanchez delivering hits and club anthems to make your Tuesday Nights rock once again with his contagious hard to dismiss enjoyable format.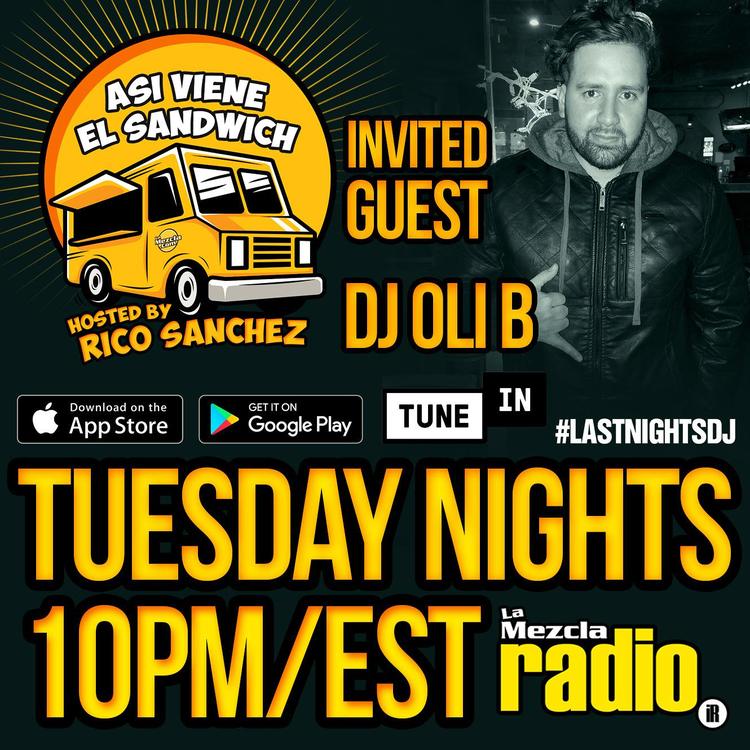 05/22/2019
Asi Viene El Sandwich - EP XI
La Mezcla Radio presents Episode XI with featured Guest DJ Oli B sponsored by #LastNightsDJ and LaMezcla.com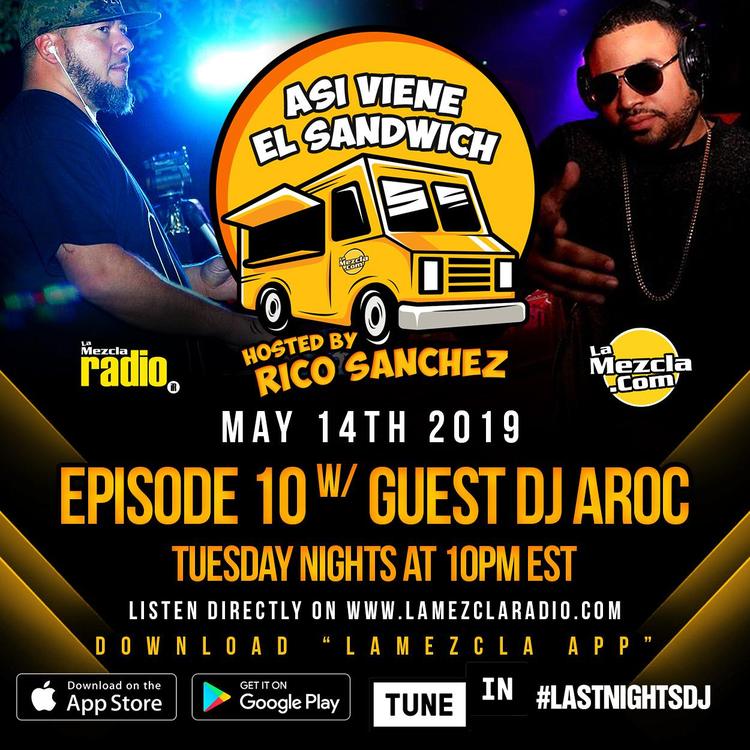 05/16/2019
Asi Viene El Sandwich feat DJ AROC - EP 010
We've reached Episode 10 !!!! As a token of appreciation we Invited "DJ AROC" as our Guest DJ for the evening!!! With a full feel direct from the Boogie Down Bronx... Aroc takes listeners from the streets throughout a classic mix of International beats complemented by The Politician for a full 2 Hour Episode of nothing but Epic Hits and La Mezcla Radio Exclusives for 2019. Hit Play and Enjoy the Wave!!!! Summer is Here!!!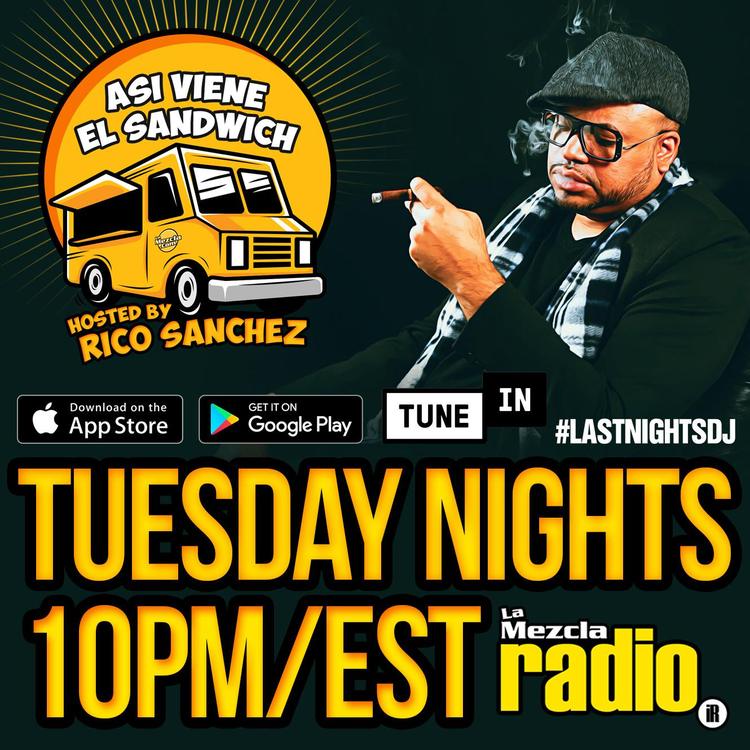 05/09/2019
Asi Viene El Sandwich - EP 009
Back from touring in Las Vegas and the Bahamas, Rico Sanchez takes us on a musical journey with some brief commentary. Lots of new tracks and exclusives for this week. Enjoy! www.lamezclaradio.com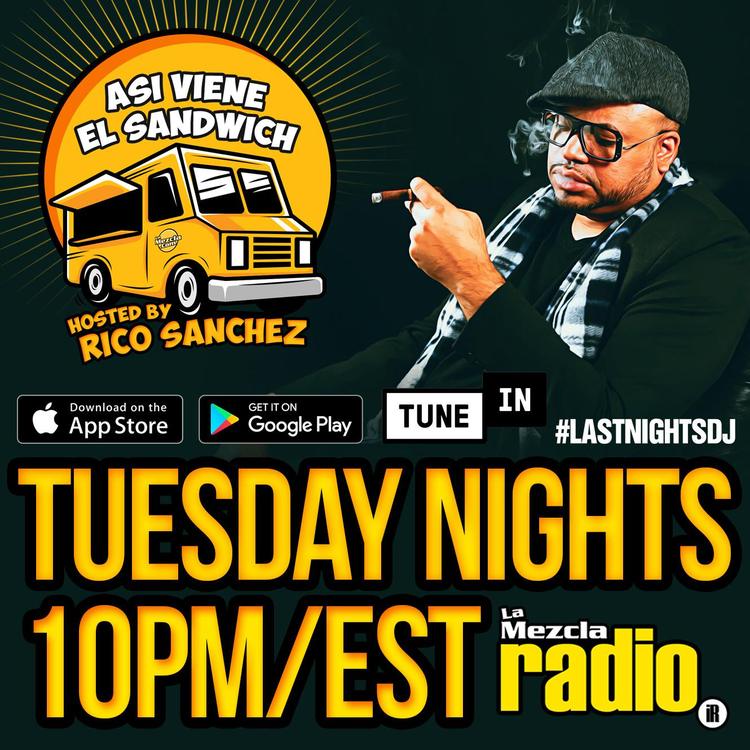 05/09/2019
Asi Viene El Sandwich - EP 008
Asi Viene El Sandwich EP 008 continues with the some chart hits, the unknown club anthems and some really new summer records for your late night sessions all mix by yours truly #thepolitician.... DJ Rico Sanchez via www.lamezclaradio.com