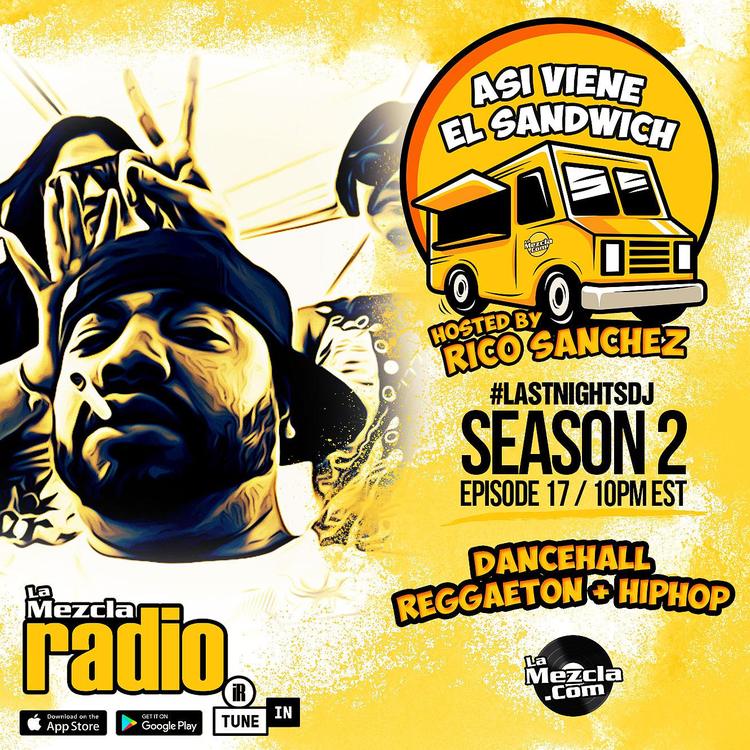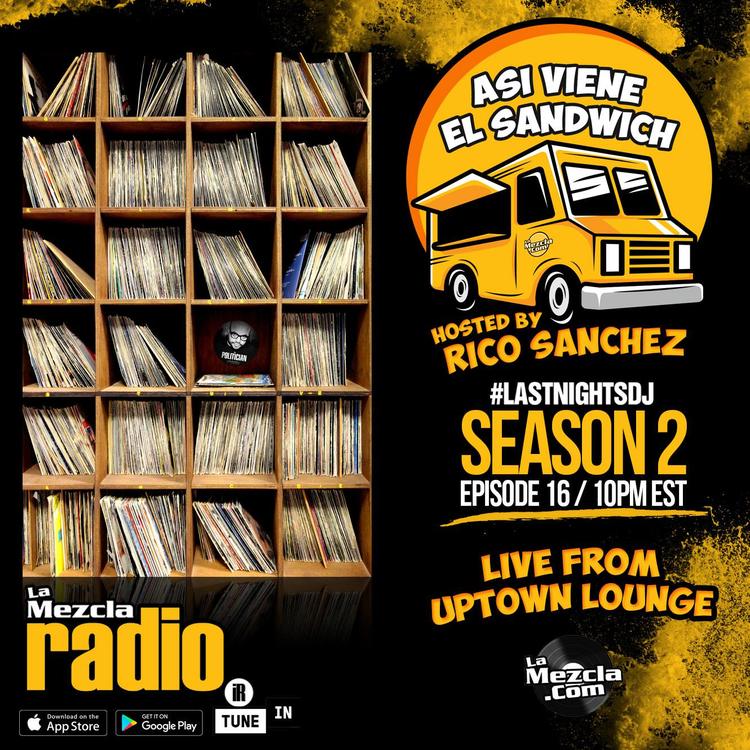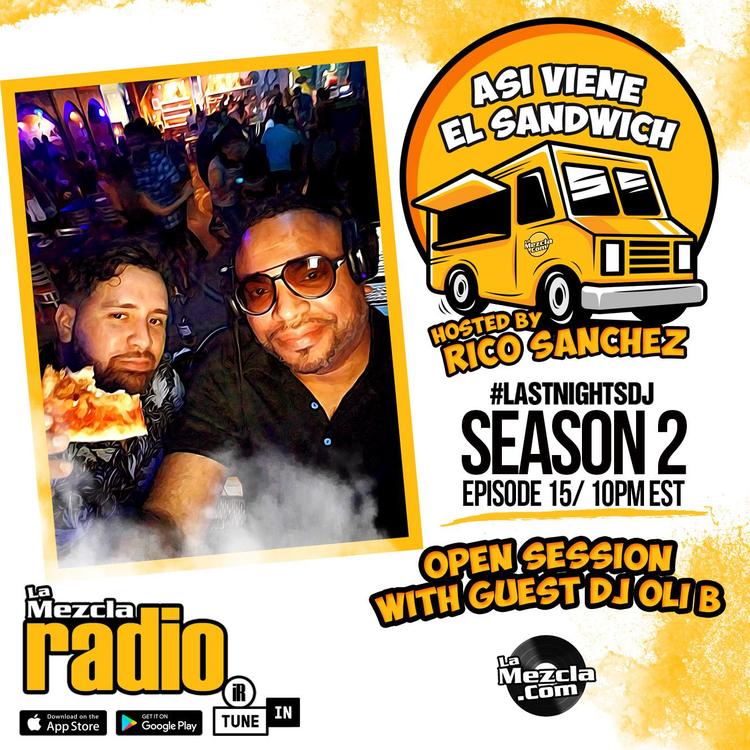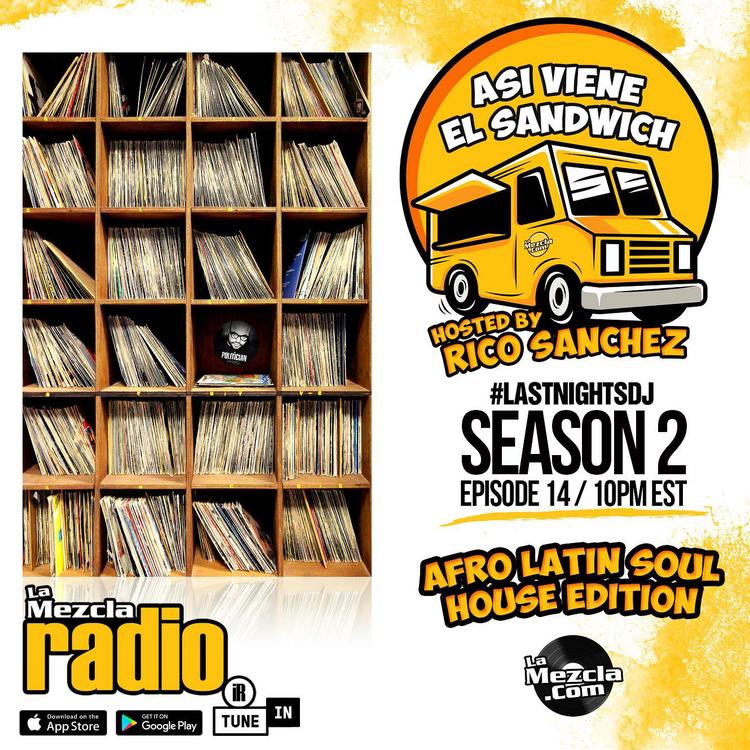 01/29/2020
Asi Viene El Sandwich EP14 [Afro Latin Soul House Edition]
Rico Sanchez goes through his arsenal of classic and new wax for a mix that will have you dancing poolside in the winter. Hit the play button and start streaming the funkiest, most irresistible beats this side of Brazil and the Caribbean all mixed for you by the politician himself.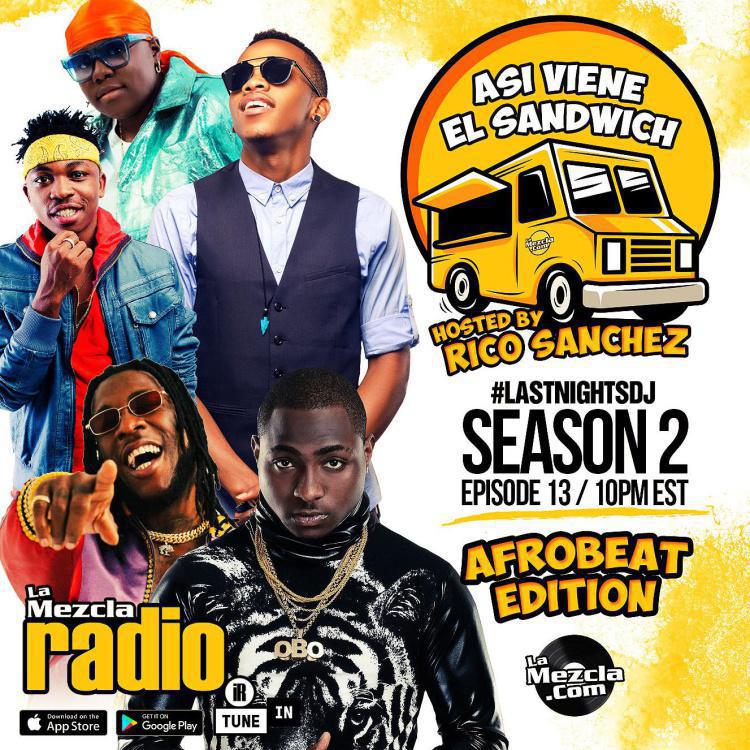 01/22/2020
Asi Viene El Sandwich - EP13 [AfroBeat Edition]
Tune in for an exclusive listening session to the new sound taking over the streets of Paris, Canada, America and inner cities across the globe. Afrobeat is a music genre which involves combine elements of West African musical styles such as fuji music and highlife with American funk and jazz influences, with a focus on chanted vocals, complex intersecting rhythms, and percussion. Presented by Rico Sanchez for Episode 13 of Asi Viene El Sandwich... on LaMezcla Radio
01/14/2020
Asi Viene El Sandwich [Season 2] Episode 12
Asi Viene El Sandwich Returns for Season 2 with more music, commentary and good vibes with Rico "The Politician" Sanchez delivering hits and club anthems to make your Tuesday Nights rock once again with his contagious hard to dismiss enjoyable format.